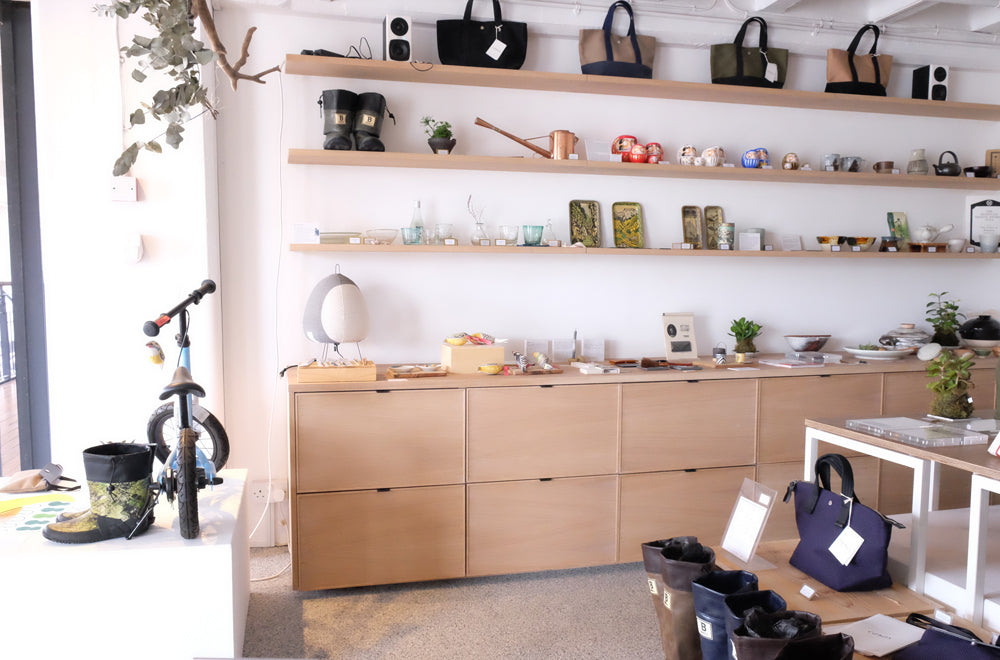 For the remainder of summer at wagumi we have a line up to equip you for the ups and downs of the season.

Firstly, if it is warm, and you wish to self generate a cool breeze, we have fans from a region of Japan that is famous for them.

Marugame is on the northern tip of Kagawa prefecture, the smallest county in Japan, facing onto the inland sea.

This is a sea that once housed pirates, and is full of islands where they made their base. It is famous today for citrus fruits, olives, and tasty soy sauce.

A visitor across this sea, a monk from Kyushu, is said to have begun the fan making tradition in Marugame. Whether this is strictly correct, it is certainly true that by the early Edo Period (1600-1868), there was a cottage industry in bending bamboo and covering it with fine washi paper.



This tradition continues to this day, and is maintained by the Kagawa Fan Association. To make a Marugame fan typically involves 47 processes, but ends in a variety of shapes and designs.

This handmade tradition is alive today and most importantly for our purposes: results in fantastic fans.

Also, if it is warm, there is a rare pleasure in seeing sunlight refracted through a glass hand blown in Okinawa.

In the deepest south of modern Japan, Okinawa was once the independent Ryukyu Kingdom. Buffeted by history as a tributary state and then once incorporated into Japan, it faced its lowest point following the destruction of the second world war.

From this period emerged the tradition for 'saisei' (reborn) glass. The surfeit of drinks bottles from occupying forces of the time, became the raw material for creativity - with the glass melted and blown into new shapes.

On Okinawa this glass is often used to drink the local awamori spirit. While this is of course delicious, there are plenty of other options too for the small selection of glassware we have in stock, blown by Kiyoharu Matsuda and his team at Glass Studio Seiten in Yomitan on Okinawa.

Finally, and with deep relevance to the weather conditions in the UK this year, we have items to keep with you just in case.

Our regular selection of wellington boots by the Wild Bird Society of Japan is expanded to include the limited edition navy colour for summer 2021.

This of course is exclusive in the UK, and only available if you visit us in the Oxo Tower.
Loved by birdwatchers and festival goers in Japan, the key feature of WBSJ wellies, is their ability to be folded and placed in your bag.

This is handy in many ways, and satisfying not least as it can generate a small moment of victory in the contest with the elements in summer this year.