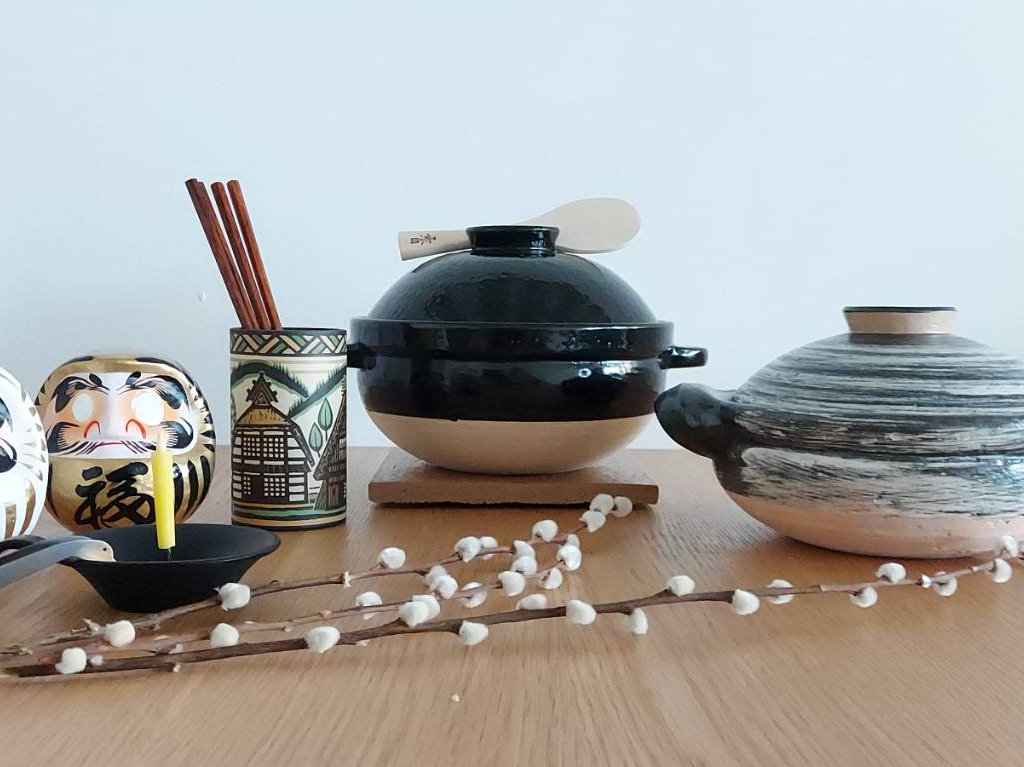 It is again this season, after an extremely strange year.  For all that has happened, we hope somehow that it can finish on a relative high.
At wagumi, we are still here, and ready to support you for any gift giving needs.
We are open again in the Oxo Tower, and continue to complete all online orders.  We are  now offering two shipping options: the postal service and UPS.  There is also complementary gift wrapping, which you can select at check out - and the option to add messages or special requests via the notes section.  Click and collect is of course an option too.
In our shop in the Oxo Tower, we will also have a couple of late breaking Christmas / New Year specials, involving the craft regions of Kasama and Ehime. 
For the ceramic lover

This month we will have a special collection arriving from the ceramic town of Kasama, around 60 miles north of Tokyo.  This is a place with one Japan's leading creative communities of individual and small scale ceramics businesses - and is a constant source of variety and interest.
From Kasama, at present we have items of delicate tableware from Marumi Kujirai who carefully marries traditional Japanese forms to those from her imagination.  We also have some work in the 'Laur' series by Mishio Suzuki which was inspired by a journey in Ireland, and the shade of dew she saw there on foliage and trees.   There are some pieces with us by Kasama-based Aya Kondo, who specialises in intricate, by hand pattern work in a style in Japan known as icchin.
We have more work incoming by Suzuki and Kondo, as well as returns for the gentle 'kohiki' style ceramics of Takahiro Manome, of bird motif, and the near graffiti type slip stylings of Giran Sagawa.
New within Kasama Freestyle 2020 will be the calligraphy design teaware ceramics of Hiroyuki Ōnuki, and the chattering chisel work of Yukihito Nakata and much more.
Outside of Kasama, in stock we have dramatic ramen bowls and yunomi style cups for tea by Hagi based potter Hironobu Ogawa, at his Muro-o Ann kiln.  
In store there are also pieces by two former pupils of the post war master potter Tatsuzo Shimaoka, that is Rui Fukuda and Takahito Okada. 
For the birdwatcher and the gardener
Our partnership with the Wild Bird Society of Japan, an exclusive in Europe, continues and their boots and gloves are sure to be welcomed by those with an interest in the outdoors, or just a wish to avoid wet feet and hands.  A proportion of the sales of all items goes to support bird conservation in Japan.
Always popular are watering cans by the Negishi family business in Tokyo.  The production process is essentially Mr Negishi in his workshop in Tokyo soldering the cans individually, and this creates a bit of a limit on how many can be made.  The copper cans in particular are valued by bonsai practitioners and indoor gardeners of all kinds, and we have a limited stock of the pitchers and small watering cans.
For the inner pirate
In December, we also have a planned, a slightly delayed collection of items from the Japanese county of Ehime.  On the western corner of the Shikoku island, Ehime faces onto Japan's inland sea.  It was once home to pirates.  One of the sunniest places in Japan, Ehime today is full of richness, known for its orange crop, and unusually, for its towels.  There is also a rich reserve of craft, with small makers and traditions in brooms, ceramics and more.  We are expecting soon be able to present items from Ehime including tobe-ware ceramics, and items made with the region's fine paper.
It will be under the title Ehi-merry Christmas.  Some people would say that is a little too much.   But after the year we have had, we think it is reasonable, and the least that we deserve.
For those unclear what they want
The long and medium term have been recently hard to see, but the short term goal of some comfort and respite at home is easy to understand.  Light some incense for example, to refresh the air.  A candle on a good candle holder, or even a warming meal from a Japanese hot pot.
Even too warm miso soup, from a wooden lacquered bowl cupped in the hands. Or tea from a pot made by an individual ceramicist, and the heavy set clay of a Japanese yunomi cup in the hand.
For those eager to turn the page
2020 was the year of the rat.  Isn't that the truth.  But 2021 will be the year of the ox.  So heads down, horns out we can approach the new year in a new spirit.  We have a couple of items to commemorate this from our friends at Shin Kogei in Gifu.
The new year is also a time to set new goals of course, and supporting you in this are daruma.  Paint one eye while thinking of your objective, and your rotund companion will keep an eye on you as you work toward it.  Paint the other once you are there.