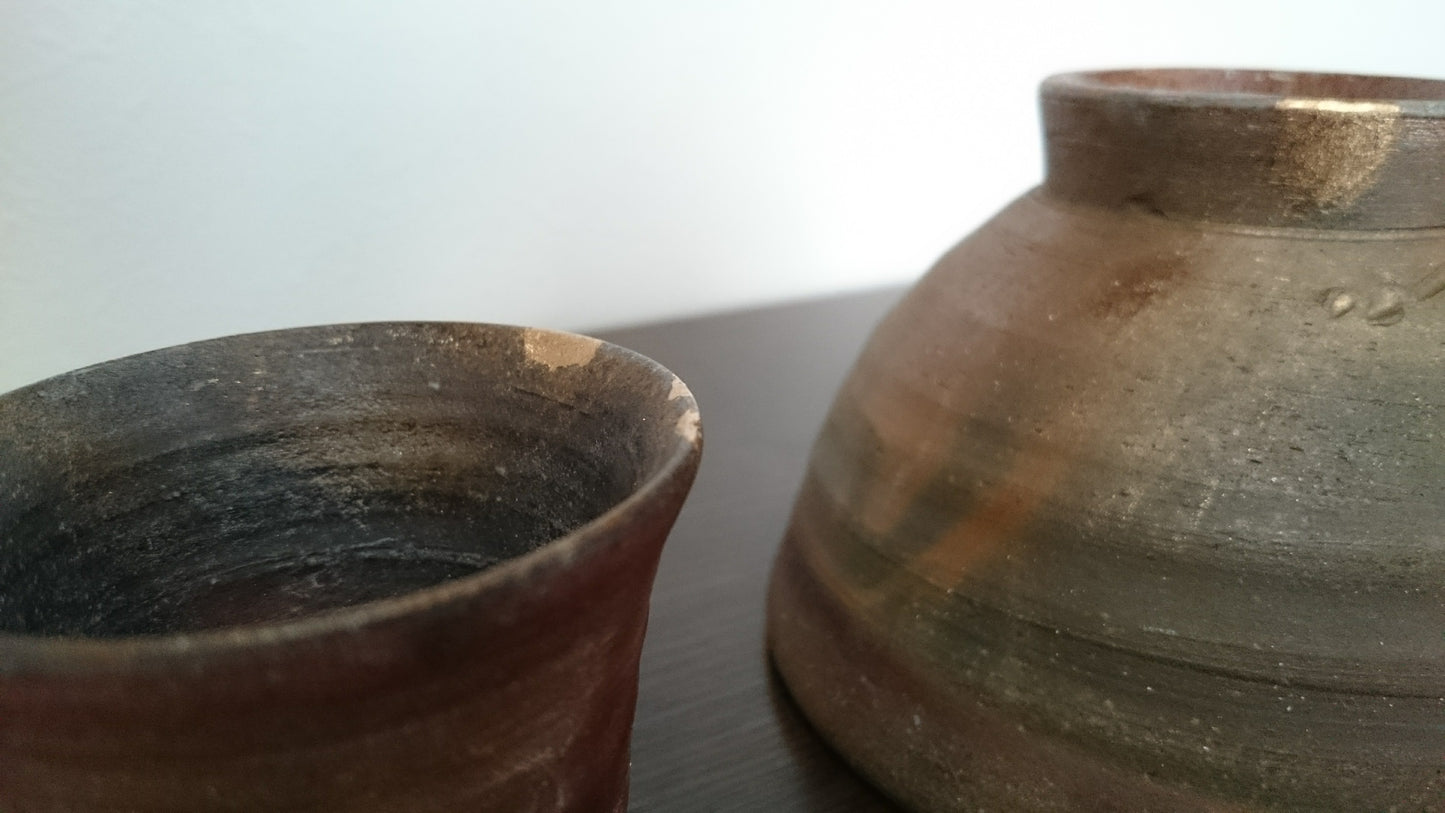 wagumi at London Craft Week: A Demonstration of Kintsugi
At this year's London Craft Week (3-7 May 2017), wagumi is going to participate in two ways.  Firstly we are taking part in the 'Our House' campaign at Selfridges and have an area of our product selections there.  This includes some wagumi classics such as Koishiwara Pottery, and Kaneko Kohyo 'varietal' sake cups, and some new items such as exclusive colours of Housengama's Toki teapot design.  It is exciting to see our selections in this classic home of UK retail, and the event will run to mid-June.
Secondly we will be hosting a series of events both at our shop in the OXO Tower, and at Selfridges.  Later this month this will include some chances to sample fine sakes and beer coupled with ceramics that match.  
The main event at the wagumi shop however, will be this Saturday (6 May) when we will host a special kintsugi demonstration.
In Japan, ceramics (and sometimes even glass and other materials) can have a beautiful afterlife even once broken.  This is through the process of kintsugi, which marks and seals the cracks with lacquer and gold powder.  An act of repair, but also an art in itself, kintsugi touches upon some important ideas and aesthetics in Japanese life.  This weekend we are excited to be welcoming a leading practitioner from the Bizen-ware ceramics region: Hiroko Ogawa.
This will be Hiroko's first visit to London, and she has kindly agreed to join us for several demonstrations between 12 and 6pm.  Anyone will be welcome, subject to how many we can fit in the shop!
In addition, Hiroko will also be holding demonstrations at Selfridges on the LG floor kitchen area on 5th and 7th May.  There are various forms of kintsugi, including some that 'cheat' a little with glue - this however, will be an example of the real thing, from one of Japan's oldest ceramic regions.
Hiroko will also bring a selection of her family's Daikura Bizen-ware pottery, which is a hard stoneware, and an absolute classic within Japanese ceramics for pairing with food.  These pieces will be available as they are, or 'autographed' in kintsugi lacquer.

Bizen pottery is typically unglazed, with clay from the local region able to withstand a high temperature firing.  In this heat, flying ash creates patterns, and techniques are applied including tied bundles of rice straw that leave marks behind on the pieces.

The result is ceramics which have an elemental feel, and are attractive and durable to use.  (But not so durable, that they never require some kintsugi repair...)
One reason that Bizen-ware is so prized is the unpredictable element of the fire within traditional noburigama kilns.  Nature can be spontaneous, capricious and beautiful, and Bizen pottery seems to encapsulate this.  This is also part of the appeal of kintsugi.  The gold lines which recover the broken plates highlight their imperfection. They make a feature of the chance lines created at the moment of breakage, and add something else.

The power of nature and the transience of things, are both term themes which recur in Japanese art.  Kintsugi in a unique expression of this, and a very practical craft.  We hope the workshops this weekend will serve as an interesting introduction.